Curtis Clark

April 23, 1950

May 19, 2023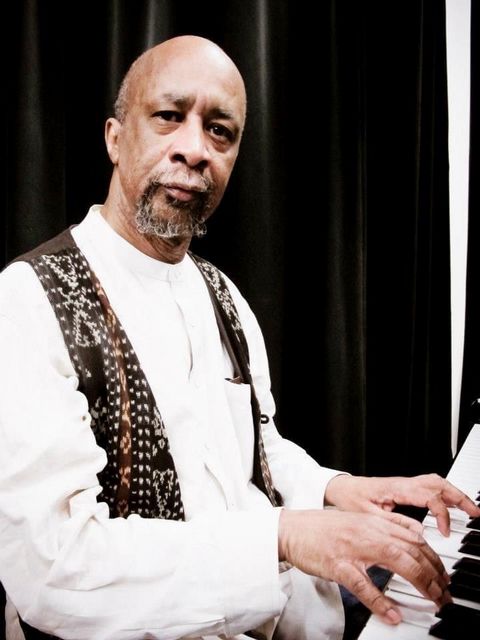 On the 19th day of May 2023, we share with great sadness the passing of Curtis Nelson Clark at the age of 73. Curtis transitioned peacefully while under hospice care in Portland, Maine. Curtis, an exceptionally talented jazz pianist, was the musically gifted son of Daniel and Amy Clark. He had five siblings: Michael, Jan, Phillip, Stephen, and Nathan. As a young man, he started a band called the Clark-Clayborn Trio, attended CalArts School of Music, and recently was an honored alumnus as part of the
CalArts Library's Celebrating Black History 2023: Black Excellence and Artistry from the Institute
.
Later, Curtis relocated to Amsterdam, Netherlands, where he and his partner had four wonderfully creative children who share their parent's deep love for music. He is survived by his daughters Rénuphée, Diaphane Yvonne, and Amy-Rose, and son, Bhaja-Nelson, and his grandchildren Aurélie, Terrence Clark, Trey Piqué, and Jacky Davis.
Curtis's eldest child, Rénuphée, shares this about her father:
In addition to being a father of four children and grandfather of four grandchildren, our father was an international jazz legend who lived for music and inspired the whole world with his jazz music for almost half a century. Many loved, valued, and respected Curtis; his music was universal.
He was born in Chicago and raised in Los Angeles. In the 1980s, he came to Amsterdam to pursue freedom and adventure, where he met my French mother singing behind the microphone. From their first meeting, my mother was overwhelmed by my father's charm, and they made music daily for hours in the streets of Amsterdam and jazz clubs.~Curtis jammed almost every weekend with many others in the Angel Guardian, the Alto, or the old Bimhuis with his friends from morning to sunset.
My dad shared the stage worldwide with famous legends and novices alike. Who you were, your possessions, education, career, or where you came from didn't matter. All you needed to participate was a sense of music, a knack for asking only a few questions, and could pour a drink or bake decent steaks. Nothing was as important to my father as his connection to the melodies and notes of the piano. Before I could talk, he put me behind the piano as a toddler. He called me "big ears" because I had big ears and never listened. "Just focus on the melody. If you can hear it, you can feel it; when you can feel it, you can become it," he said. When I was just a few years old, he took me to L.A., where I got to enjoy all my nieces, nephews, aunts, and uncles and learn from them where I came from.
Unfortunately, I've forgotten how to read musical notes, but if you were to put me behind a blindfolded piano, I would play it again today with my eyes closed. Mozart, Bach, Einaudi, Parker, Gillespie, Brahms, Cole, Monk, Hancock, Ellington, Peterson, Jarrett, Garner, and Silver. No one could speak about music as passionately as my father. Anyone could listen to music, but he ensured you could feel it with your heart, body, and soul. You had to challenge it, experience it, smell it, taste it, and it had to be able to touch you to the deepest fibers of your soul; otherwise, it was trash and ear waste. My father lived for music and inspired young and old with all the innovative compositions he wrote and produced.
That deep-rooted love of music is in our blood because of him and will forever flow through our DNA. We are children of the Gospel—the little ones the ancestors still sing for every day and night. This intense and especially passionate, untamed love for music will always live on in all my father's children, grandchildren, and generations to come. Curtis' music is a gift we are all grateful for.
~"In lieu of flowers, the family would appreciate it if you could share a special memory on the digital guestbook."~
Online condolences may be expressed below.